Size Charts
Belts and pet collars are sized to the CENTER HOLE - not the entire length
FIND YOUR BELT SIZE - MEASURE FOR A PERFECT FIT. Remember that your belt is a custom made item, and as such cannot be returned. Check to make sure that you are ordering the right size. 
How To Select The Correct Belt Size:
Selecting the correct size belt is extremely easy and can be done in two quick steps. It is critical that you follow our sizing guidelines listed below and that you DO NOT SELECT YOUR BELT SIZE BASED SOLELY ON YOUR JEAN SIZE, AS THIS WILL RESULT IN ORDERING THE INCORRECT BELT SIZE!
Step 1 - Measure Your Current Belt:
Take your current belt and measure from the end where the leather folds over the buckle to the hole that you comfortably wear the belt on.
If you do not currently have a belt this same process can be done using a string or cord. Simply wrap this around your waist comfortably and mark where the ends meet. Using a measuring device, measure the string or cord from the end to the point that you marked.
Step 2 - Order the Size Measured:
Regardless if you used the current belt that you have or a piece of string, order the belt size that you measured. Example: Your current belt measures 38" from the end of the leather that folds over the buckle, to the hole that you most comfortably wear your belt on. You will need to order a size 38" belt. It is important that you do not add or subtract any inches to this and to remember to always round up to the nearest inch if needed.
Laying your belt flat, measure from the buckle fold to
the center of the hole in which you anchor your buckle
Tips:
• Do not use the size stamped on the back of a belt.
• Do not measure the entire length of the belt.
• If you cannot measure the waist or do not have a belt to measure using pant size is a very unreliable way to order and almost guarantees a wrong size belt. 

The above measurements are exact sizes to the indicated hole. It is alway best to get an exact measurement. 
Items with an engraved name plate are made to measure for your order. Unfortunately we cannot accept returns on these custom made leather goods. PLEASE measure correctly as we cannot refund or replace these special order, made for you, items.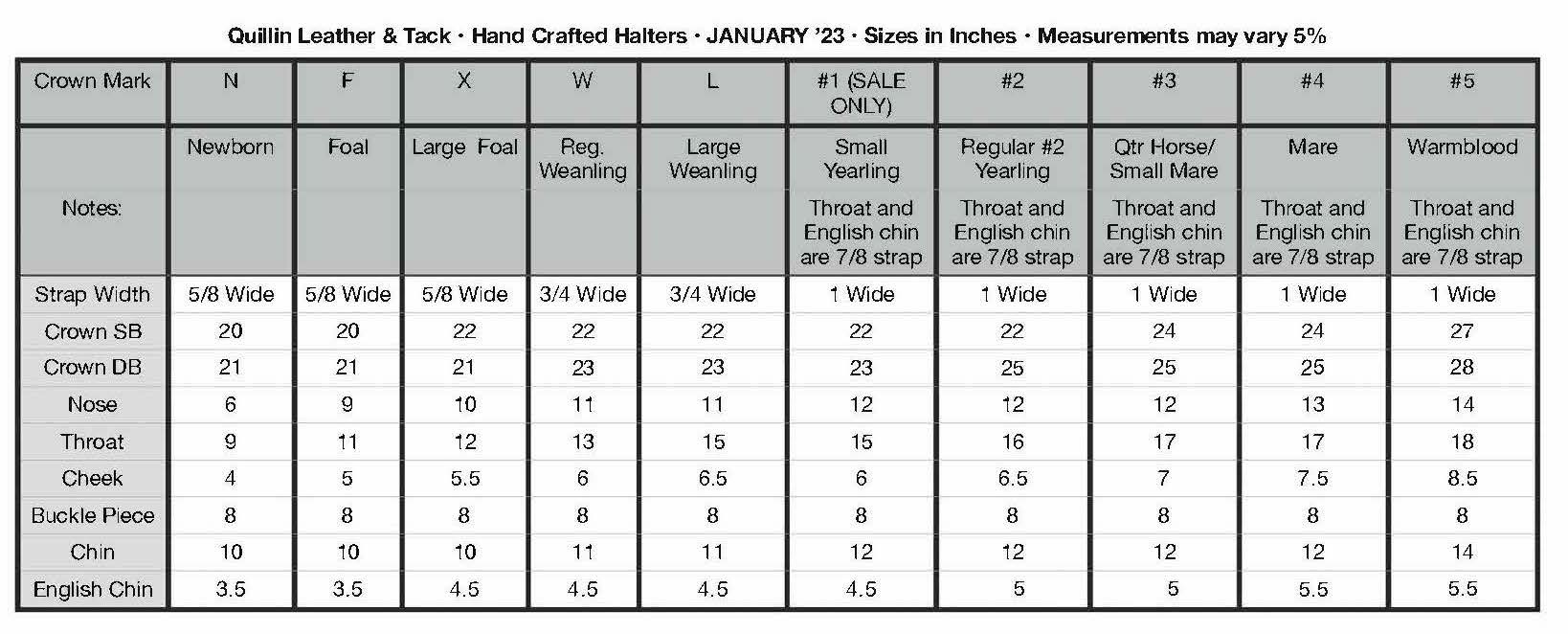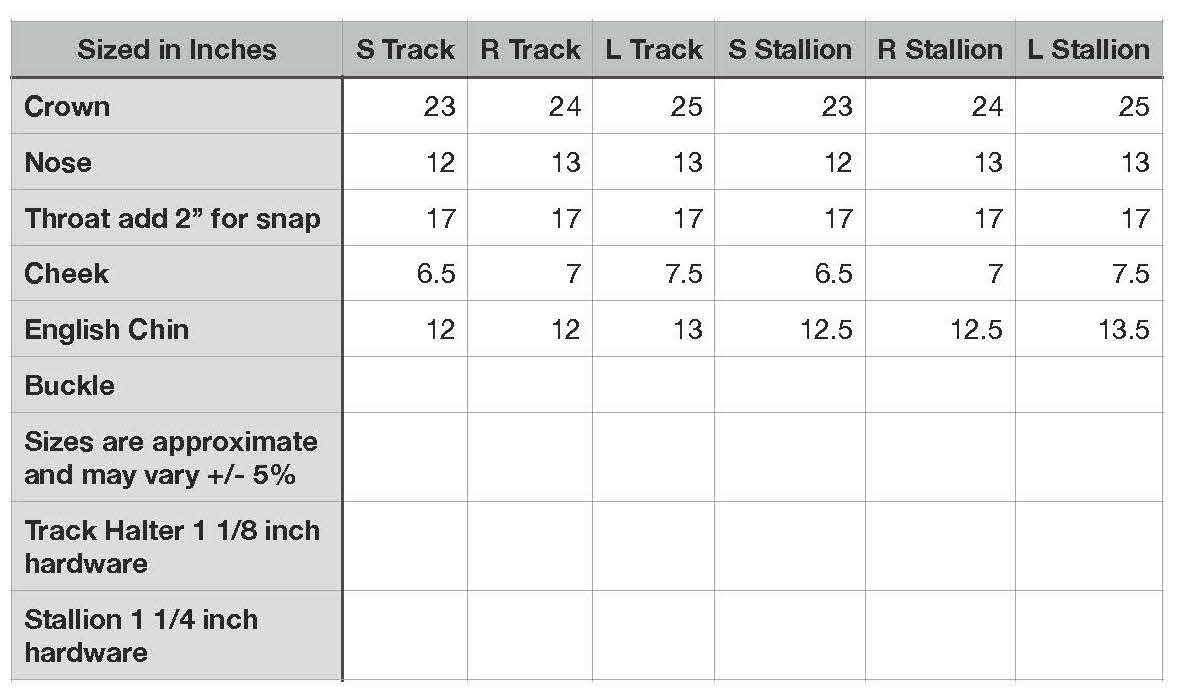 Kentucky Made Leather Halters are made with the finest leathers, hand selected and hand cut, to produce a beautiful quality halter for your horse.